Marble & Stones celebrates 15 years growing to become a leader in the Composite Stone market with its innovative range of luxury bathroom design led by its in-house team of creative, collaborative and talented forward thinkers.
Established in 2005 by founder Michael Descombes Marble & Stones is a proudly Mauritian-owned bathware designer and manufacturer.
Since its incorporation, Marble & Stones manufactures luxury bathtubs & wash basins, planters and pots, indoor and outdoor furniture, wall coverings and a huge range of products such as, wall features and reception counters to meet its clients' needs.
Marble & Stones supply the Luxury Hotels in the region: Mauritius, Seychelles, Maldives, Reunion, Kenya, Madagascar and Rodrigues.
We work mainly with designers and architects by bringing their creation to life.
Marble & Stones is proud to enjoy a prestigious clientele that has grown through the years into mutually beneficial long term relationships. Most of them are 5 stars resorts in the Indian Ocean.
Our innovation this year is the launch of our online shop and factory shop at our premises in Pailles. We are very excited to bring our creations to the Mauritian and the regional households.
By offering very competitive prices for high quality products, we would like to invite Mauritians to buy 'Made in Mauritius' to favor the short distribution channels, to support our economy as well as take care of our carbon footprint.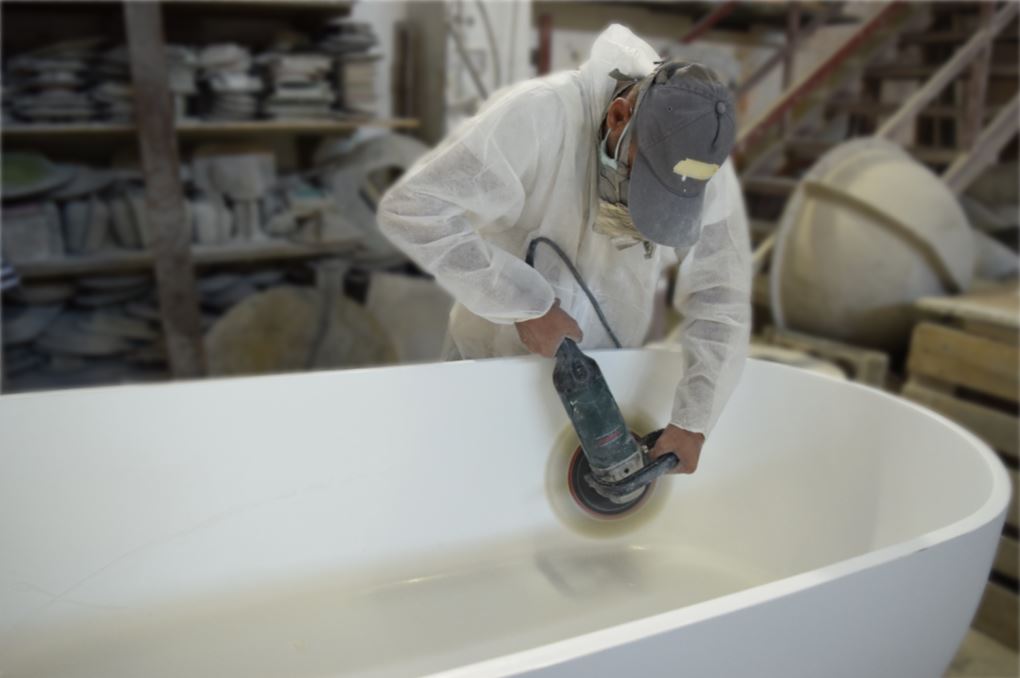 Our products are proudly hand-made at our workshops. Our team comprises of highly competent artisan who have been refining their talent throughout years of practice and experience.
Each piece of Marble & Stones bath ware and pots are handcrafted to perfection. We are totally committed to give our clients high quality products and design at all times.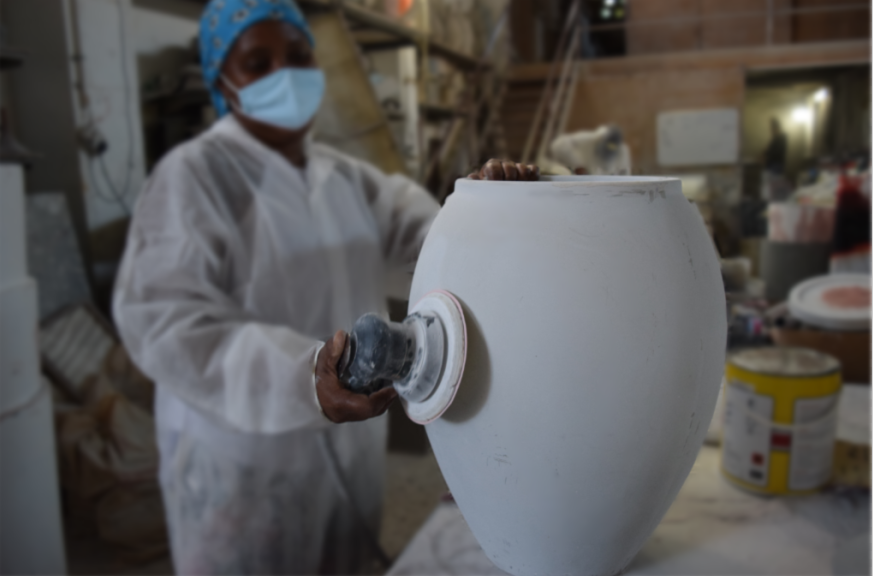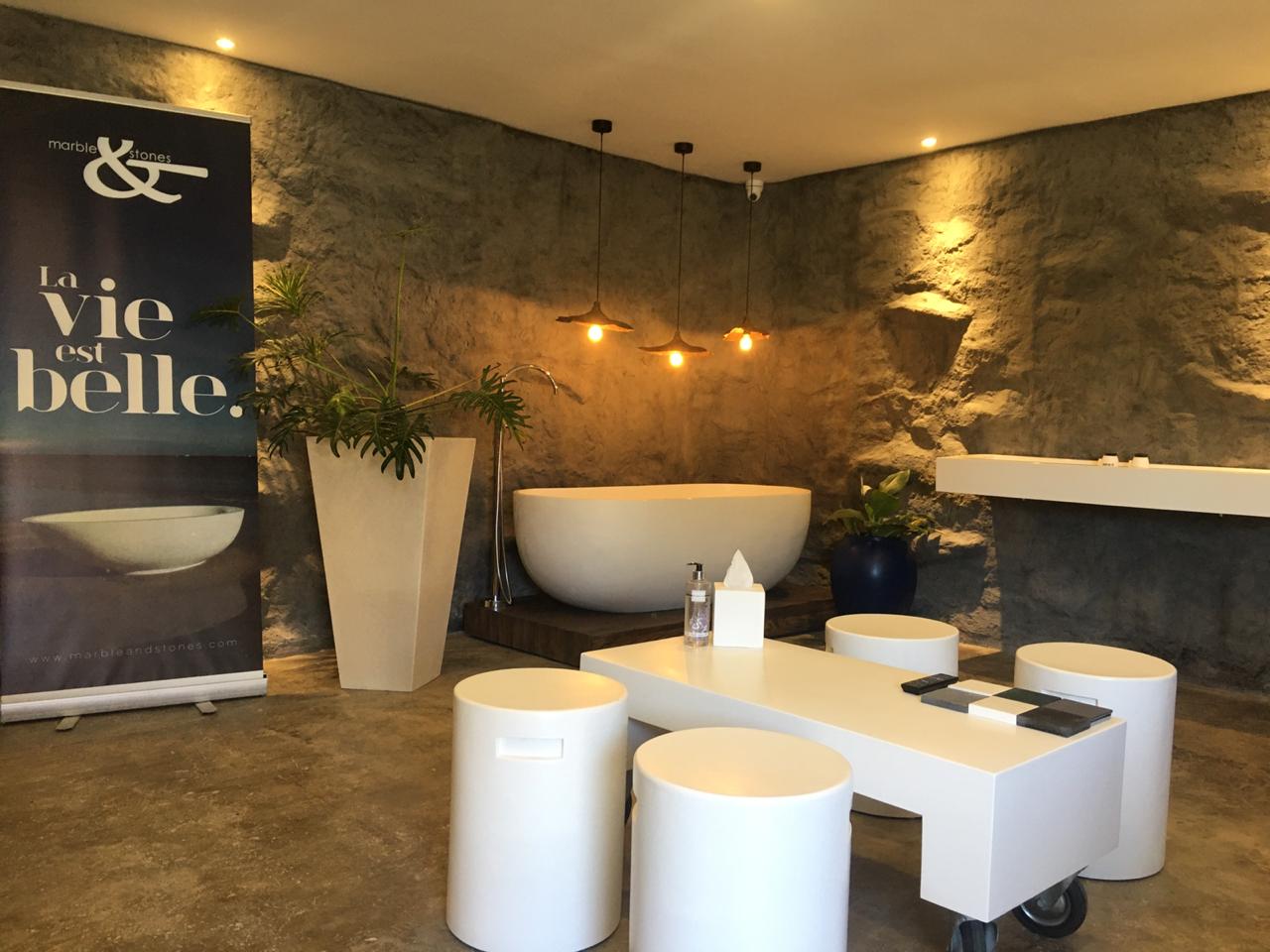 Visit our factory shop at Pailles where you can get the touch and feel of our products. Our team will be more than happy to guide you in your choices.
June 2020 first time at 'Salon de la maison'. Huge success! The locally made aspect of our product and its quality has definitely seduced the public.